Shop
High performance FKM
anyseals has developed together with its partner MCM-S.P.A. in Italy a number of outstanding FKM compounds. These compounds are designed to cope with aggressive media like mixtures of hydrocarbons, superheated steam, H2S, CO2, methane or amine-based corrosion inhibitors, temperatures from -61°C to +230°C (+250°C) as well as with high pressure. The following features even can be granted at the same time:
chemical resistance
outstanding physical properties
elasticity in a wide range of temperatures
resistance against explosive decompression (AED)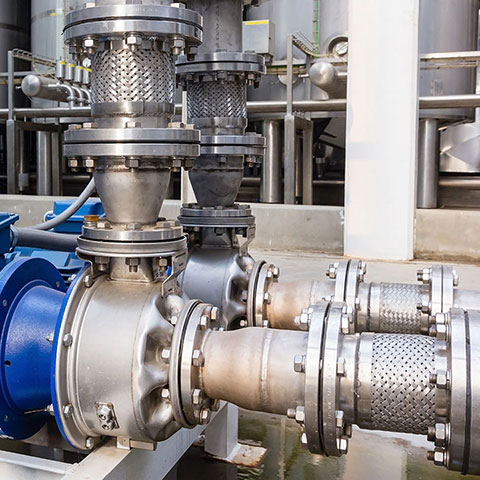 MCM-S.P.A. has been successfully operating in high performance FKM for many years and has developed many compounds equipped with appropriate certificates!
anyseals cooperates closely with MCM-S.P.A on O-rings. Since customers often need quantities which do not correspond to the necessary production volume and usually require shortest delivery times, anyseals has been building up extensive stocks. Price and delivery times can be taken from the eShop as usual in seconds.
We hebben langjarige ervaring in het oplossen van alle soorten moeilijke afdichtingsproblemen in de olie- & gassector.
In deze sector hebben we met succes afdichtingsoplossingen voor de volgende uitrustingen verwezenlijkt:
Kogelkleppen - Afsluiters - Regelkleppen - Ventielconnector - Dichtventielen – Terugslagkleppen - Meetventielen - Stuurkleppen - Ventielactuators – BOP – Koppelingen voor flexibele buizen – Kerstbomen – Booraandrijvingen - Kranen voor toepassingen op zee.
anyseals heeft een groot aantal O-ring / rubberen dichtingen en standaard, PTFE dichtingen in afmetingen tot ø 2.300 mm (ø 90").





FKM Compounds
Bisfenol behandeld
Maximaal thermisch weerstand (+240°C), uitstekende weerstand tegen koolwaterstoffen, ook aromatische, goede fysieke eigenschappen, beperkte weerstand tegen stoom en H2S (max 2000 ppm). Speciale compounds voor explosieve decompressie (AED).
Peroxide behandeld
Uitstekende thermisch weerstand (+220°C), speciale kwaliteiten voor lage temperaturen, goede weerstand tegen basen, beperkte weestand tegen H2S. Speciale compounds voor explosieve decompressie (AED).