Shop
High performance FKM
anyseals has developed together with its partner MCM-S.P.A. in Italy a number of outstanding FKM compounds. These compounds are designed to cope with aggressive media like mixtures of hydrocarbons, superheated steam, H2S, CO2, methane or amine-based corrosion inhibitors, temperatures from -61°C to +230°C (+250°C) as well as with high pressure. The following features even can be granted at the same time:
chemical resistance
outstanding physical properties
elasticity in a wide range of temperatures
resistance against explosive decompression (AED)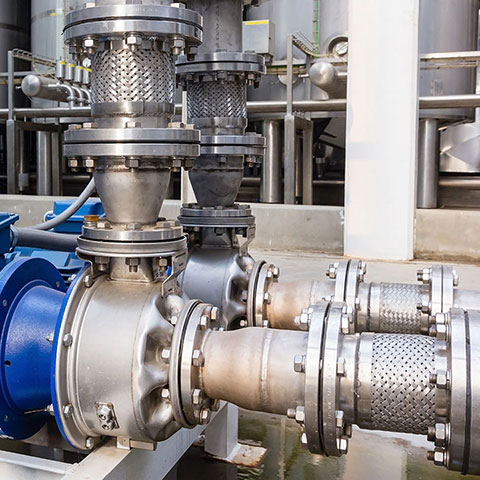 MCM-S.P.A. has been successfully operating in high performance FKM for many years and has developed many compounds equipped with appropriate certificates!
anyseals cooperates closely with MCM-S.P.A on O-rings. Since customers often need quantities which do not correspond to the necessary production volume and usually require shortest delivery times, anyseals has been building up extensive stocks. Price and delivery times can be taken from the eShop as usual in seconds.
Gozamos de una larga experiencia en la resolución de toda clase de complejos problemas de estanqueización en el sector de los hidrocarburos.
Aportamos con éxito soluciones de estanqueidad para los siguientes equipos del sector:
Válvulas de bola – válvulas de compuerta – válvulas de mariposa – válvulas de regulación – válvulas obturadoras – válvulas de asiento – válvulas de retención – válvulas dosificadoras – válvulas de control – servoválvulas – cierres de emergencia – acoplamientos para tuberías flexibles – árboles de conexiones – unidades de perforación – grúas marinas.
anyseals tiene un amplio surtido de juntas tóricas / juntas de caucho y juntas estándar basadas en PTFE de hasta 2300 mm de diámetro (ø 90").





FKM Compounds
curado por bisfenol
Máxima capacidad térmica (+240°C), excelente resistencia a los hidrocarburos, también aromáticos, buenas propiedades físicas, resistencia limitada al vapor y sulfuro de hidrógeno (máx. 2000 ppm). Compuestos especiales para descompresión explosiva (AED).
curado con peróxido
Excelente capacidad térmica (+220°C), calidades especiales para bajas temperaturas, buena resistencia a las bases, resistencia limitada al sulfuro de hidrógeno. Compuestos especiales para descompresión explosiva (AED).